We offer a wide variety of electric sauna heaters and brands. Crafted 100% from the highest quality stainless steel, making them stunning and highly functional. Every electric heater comes with a welded tray to avoid water damage. Let our electrical heater's technology make you feel one with nature.

The sauna heater is the heart of the sauna. Without a good sauna heater, the magic could never happen. Choose from a wide selection of the best electric heaters in the market and enjoy a unique experience every time you turn on that heater.

Electric sauna heaters are the preferred choice by many; they heat the sauna rapidly. Please consult a qualified electrician for its easy installation.

Electric Sauna Heaters work great and are easy to use.

They take approximately 10 to 15 minutes to heat the room to the desired temperature.

Multiple options depend on the size of the sauna.

Some electric heater's rock trays are designed with a grate placed over the heating elements, so they produce very little steam, and water can eventually wear on the exposed coils.

The best option is to choose an electric sauna heater with a solid stainless steel tray.

Selecting a high-quality heater is an excellent investment. It will produce more pleasant and longer-lasting steam over a quick burst.

Overall electric heaters are the preferred choice for home sauna owners; they are easy to install, they work great in small spaces to heat your home sauna more efficiently.
Electric saunas FAQs
Are electric saunas expensive to run?

The energy cost of an electric sauna heater or electric sauna stove will vary depending on where you live and the model you choose.

On average, a 4.5 kW heater will cost $0.31 (USD) for every 20-minute session; that's only $60.48 a year (assuming you use it four times a week). A 4.5 kW electric heater has enough power to heat a room measuring 140 to 210 cubic feet.

According to a study by RunRepeat, the average gym costs in the US are " $31.00 with lower-tier memberships to $44.42 on higher-tier memberships." This means you'd be saving almost 11 months of gym memberships per year when you become a proud home sauna owner.

At saunas.com, we have a wide variety of heaters for your home sauna. Check out our famous Electric Sauna Heater by Scandia or an Avalon Electric Sauna Heater FIN-80 by Finlandia.
Can you pour water on a sauna heater? 

Water on a sauna heater is a matter of choice. However, adding too much water causes the sauna rocks to cool off, lowering the temperature of your sauna room. Too much water on a heater might also cause steam burns.

Please be careful when pouring water into your sauna stove or heater. Many sauna enthusiasts recommend using the ladle, as it's the safest way to add the right amount of water.
Are electric sauna heaters safe?

Electric sauna heaters are very safe as long as they are installed correctly. Always make sure to review the manufacturer's manual to ensure you are buying the right heater for you.

We recommend that a qualified electrician install your electric heater to avoid equipment damage.
Are electric sauna heaters good?

Electric sauna heaters are excellent for precise temperature control. Also, the heat-up time is faster than a wood-burning sauna stove and offers many health benefits while maintaining a natural sauna session experience.
Electric sauna heaters for sale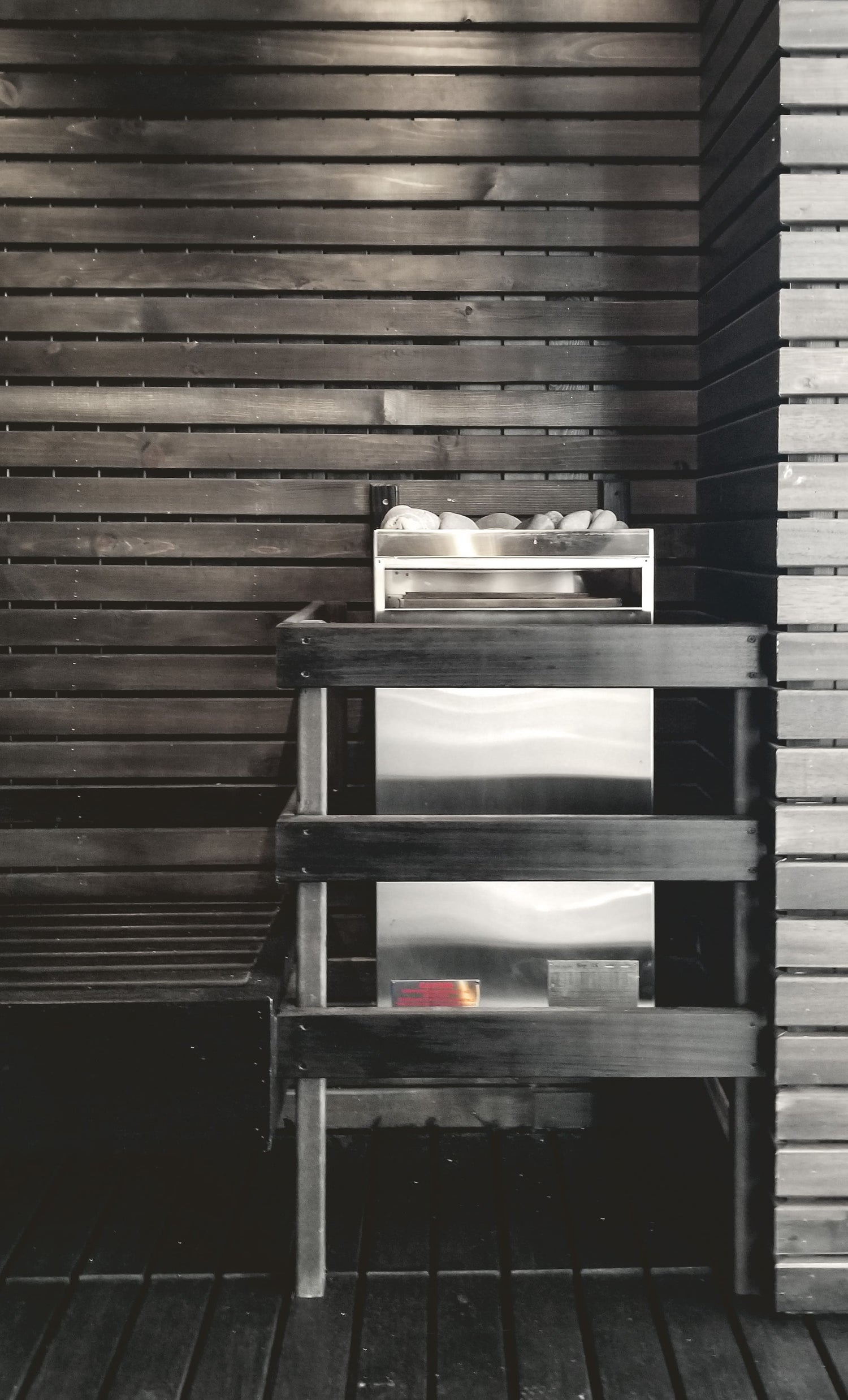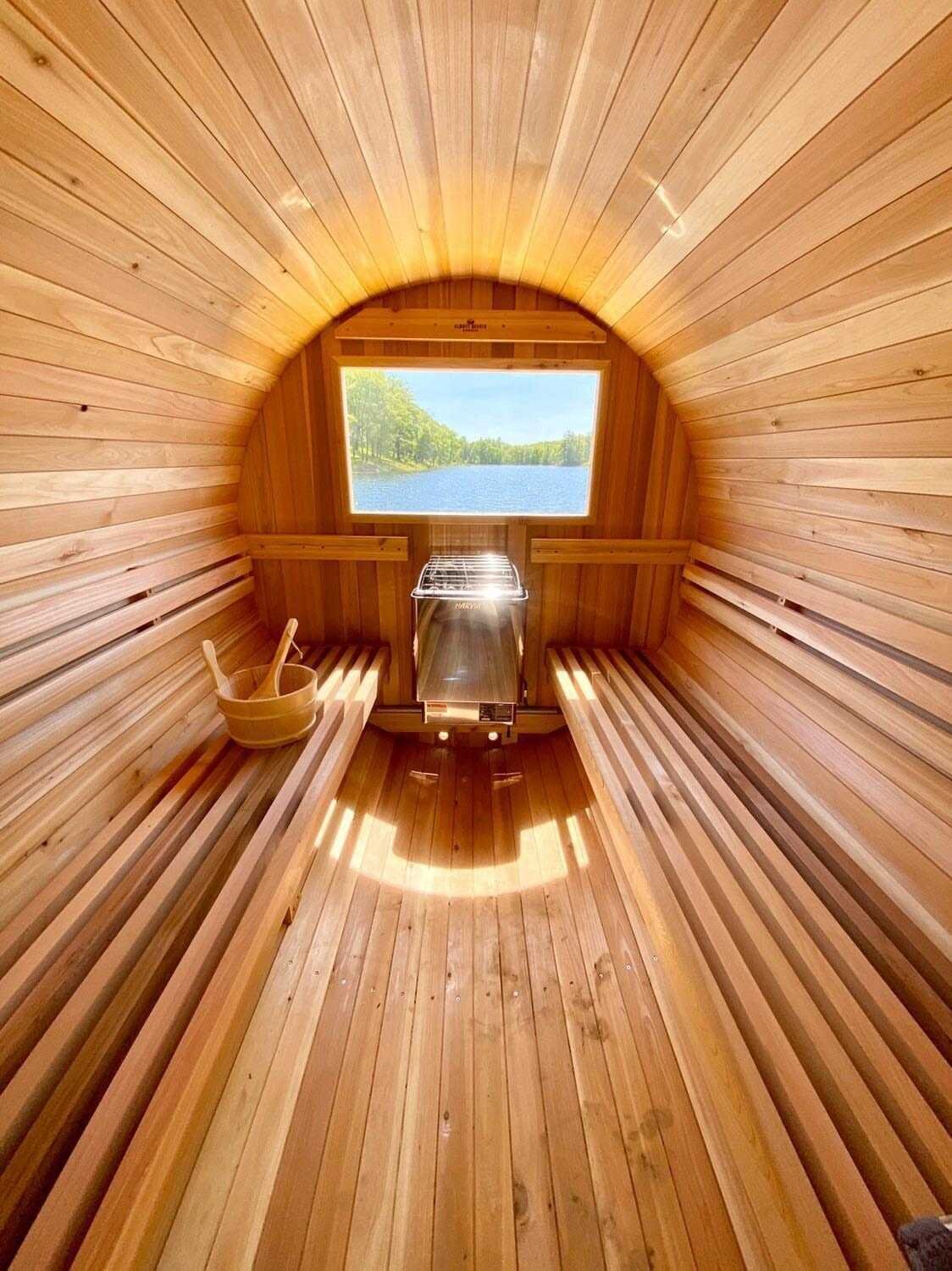 Featured collection | Wood burning sauna heaters
View all