Enjoy a relaxing and magical ambiance of a genuinely Finnish sauna experience with Harvia's Wood Burning Sauna Stove.

The stove's even heat and efficient air circulation guarantee a sauna experience like no other; the crackling fire sound and the hiss of steam of a wood-fueled fire will take you to new levels of relaxation you have never imagined and experienced before.

The history of the sauna goes way back before all well-known sauna heaters of today (electric heaters and gas heaters). The first saunas were dug into an embankment in the ground; later, they were built using wooden logs to heat the sauna before evolving to a metal woodstove heater with a chimney.

A Wood Burning Stove is a way to go back to the sauna roots with the most advanced technology of today. One of the world's largest sauna stove manufacturers created the stove technology with more than 60 years of experience, and now they are a click away for you to buy online.

Classically stylish in their design, the Harvia stoves catch the eye and suit a small home sauna to a commercial sauna. With available models like the Harvia M3 stove with a glass door that enables you to watch the glowing fire while sitting in your home sauna to a Harvia 20Duo, a unique 2-in-1 solution that combines a wood-heated stove a fireplace.
Wood burning sauna stoves FAQ
Are wood stove compatible with any sauna?

Yes, you can use a wood stove for a sauna. You can use it for any sauna, including a portable sauna. The ancient Finnish used to heat their saunas with a pile of scorching rocks made by burning wood logs for long periods in the fireplace.

Then they would throw water on the hot stones to give off steam and add to the heat value of experience. The wood-burning stove is the oldest type of sauna heater. In modern saunas, a wood stove allows experiencing the traditional sauna experience.

Bear in mind to choose the suitable wood for your stove; softwoods like Pine burn faster. We recommend you use hardwoods like Oak since they burn longer.Softwoods are great to get a fire going, but you should use hardwood to hold fire for continuous burning.

Your wood of choice must be dried for a season; this means it needs to be cut in the early summer or spring and then used in the fall or winter.

You shouldn't use green wood since it's cut fresh from the forest and won't be of any use until it dries out, reducing the moisture content to around 20% or less.  
How good are wood-fired saunas?

Using a wood-burning stove is a good choice as it doesn't require electricity. If you are an outdoor sauna enthusiast, you can build your sauna by a lake, on a mountain, or by the beach, essentially wherever you decide, without needing an electric current.

Your sauna stove will also not require any other heating elements that will eventually wear out and require replacement. Wood can be expensive; however, unlike an electric sauna heater, you won't need to pay any increases on your electricity bill.

You will have a functioning sauna even if the power goes out. A sauna wood-burning stove is also more affordable than electric heater models.If your sauna is located near a forest area, this is the best and most cost-effective choice.

You can use different scented woods to create different atmospheres in the sauna; also, it is easier to create sauna steam with a wood stove.

Using your sauna wood-burning stove will generate a pleasant scent and the soothing noise of a crackling fire.

A wood-burning stove creates higher heat and minimal humidity, which will cause a pleasing aroma and the soft noise of a crackling fire perfect relaxing environment.Wood-burning stoves should ideally draw air from outside the sauna so that they're not sucking the oxygen out of the room.

You will also need to allow enough room in your design and surrounding insulation for a chimney.

Any other type of sauna heater cannot match the quality of heat from a wood-fired sauna stove. So if you are looking for the most authentic sauna experience with all of the comforts of sitting in front of a fireplace, then a Harvia wood-burning sauna stove is the choice for you.
What size wood stove do I need for a sauna?

Choosing the right size of a wood sauna stove depends on the dimensions of the sauna. As a regular rule, a small wood stove would be for up to an 8′ x 8′ x 9′ room, the medium for up to 10′ x 10′ x 9′, and the large for bigger or commercial saunas.

If you are unsure which wood stove is the right one for your indoor sauna or outdoor sauna, don't hesitate to contact us.
How long does it take to heat a wood-fired sauna?

It could take a long time for a wood fire sauna to heat up. The ideal temperature is 175-195°F.

Depending on the sauna size and conditions, we suggest getting it going 30-60 minutes before your plan to use it.

If you don't do that, it will be more of a challenge to control the temperature, and they take longer to heat a room from a cold start.

A wood stove can quickly heat a large sauna, mainly if the sauna was recently used and there is residual heat. With the help of slow-burning hardwoods, you can keep the sauna stove running continuously at a low setting.
How does a wood-burning sauna stove work?

A wood-burning sauna heater uses firewood, rather than electricity or propane gas, as its source of energy to heat the sauna.

A wood stove is installed the same way; however, it requires a chimney for adequate ventilation of smoke.

Even though the fire is a convective heat source, it should still be laden with sauna rocks since they disperse the heat better than the stove. 

It is essential to choose the stove model carefully. A stove with too low output must be heated longer and more intensely, which will shorten the stove's life span. Learning how to use a wood-fired sauna stove is a complex process.

For people who have never owned a wood-burning stove before, the first step is learning how to build a fire and keep it going. Each woodstove is slightly different; this depends on the sauna dimensions and type of heater.

Learning how to use the wood stove involves which kind of wood to use, as damp wood will create smoke, and woods heavy in tar and pitch can produce an unpleasant smell in the sauna.

After learning how to build a fire and keep it going, someone can easily use a wood-fired sauna heater. 

Using this type of sauna stove requires patience since it will take some time for the sauna to come to your preferred temperature.

Also, the sauna's temperature cannot be as easily controlled, with changes to the oxygen level and fuel having an impact as opposed to an electric or gas heater.
Wood burning sauna stoves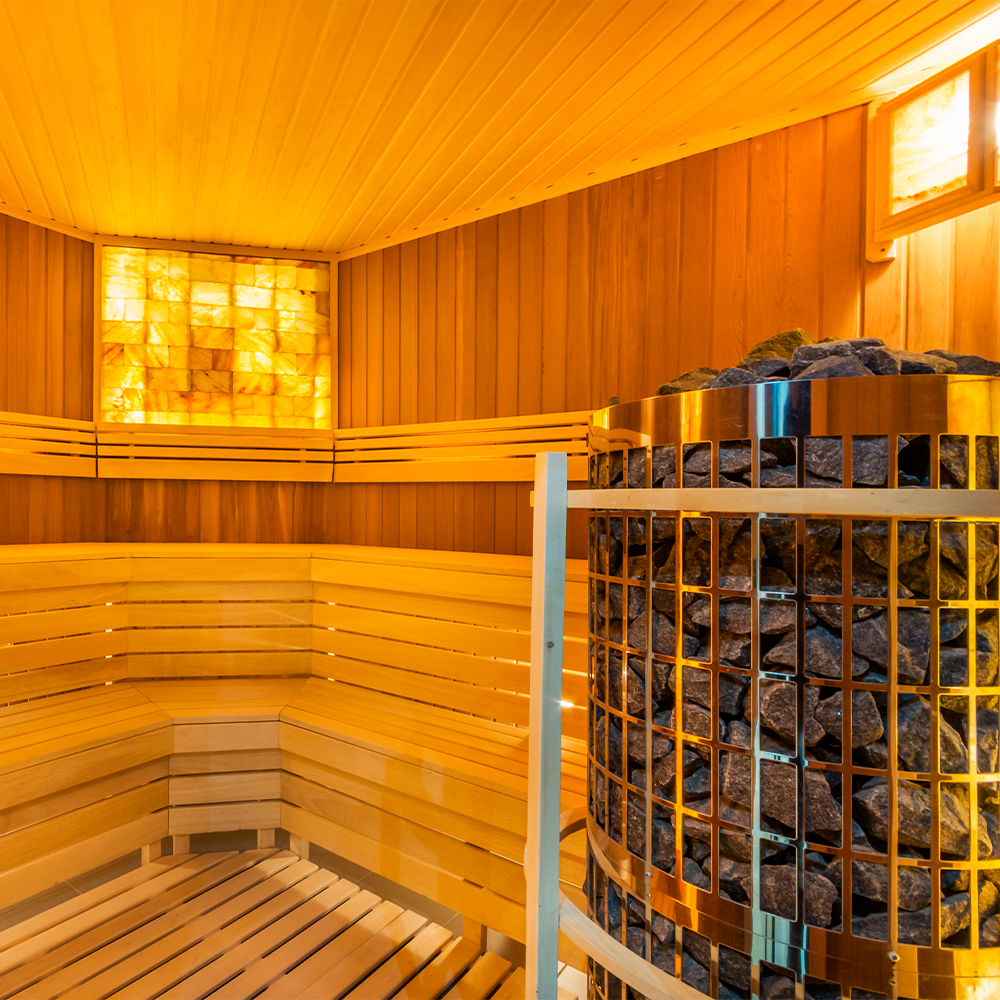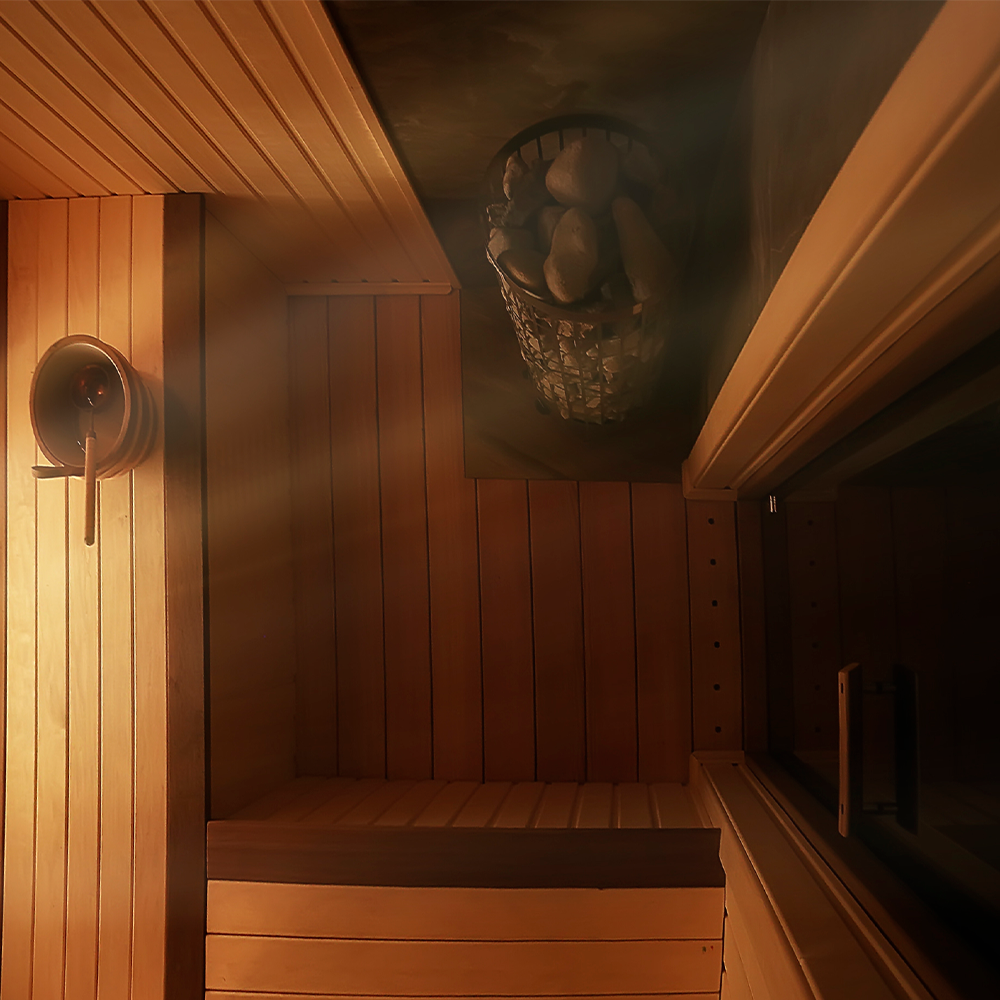 Featured collection | Wood burning sauna heaters
View all